Gabriel Scherer: Open Access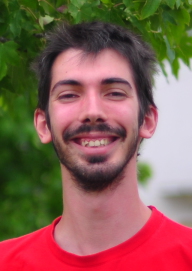 Policy: Keeping my work Open
As a researcher, I write research articles and participate in peer-reviewing of others' submissions. (In my research community, both activities are done for free.)
I follow the principle of "Keeping my work Open": I only give my work to editors and published that use a Fair Open Access model, where published articles are free for everyone to read, and authors and institutions pay no more than the fair cost of publication.
As a consequence, I will not accept review work for conferences and journals that are Closed Access (in particular those that take away author rights through forced copyright-transfer agreements or exclusive-publication contracts; this is unethical), or whose only "Gold" Open Access option comes at unreasonable prices for authors or their institutions.
Decisions for submitting articles are taken jointly with my co-authors. I will strongly argue against submitting to conferences or journals that do not follow Fair Open Access practices; but I occasionally accept my co-authors' decisions to publish in a particular Closed-Access venue.
I would warmly encourage other researchers to follow this approach. This is an effective way to act towards more Open Access in science -- much more impactful than declarations of intent or demands to publishers.
(No) personal cost
I am fortunate to work in a research community where this policy has little to no downsides in terms of missing professional opportunities (in many communities, the pressure to publish in reputed venues takes this choice away from researchers). Since adopting this policy in 2017, I have always found appropriate places to publish my work, and received more than enough interesting review work.
Since 2017, I submitted or did review work for the following conferences and journals, which respect Fair Open Access principles:
All PACMPL conferences (SIGPLAN pays the $400 author-processing charges to ACM): ICFP and POPL in my case.
FSCD , whose proceedings are published by LiPICS and provide Fair Open Access at fair cost for everyone. This is the best player among well-recognized Programming Languages conferences.
All ETAPS conferences, notably FoSSaCS and ESOP; they switched to a Gold Open Access in 2018, at a reasonable price (allegedly), spread among conference participants. (Springer is doing better at Open Access than most ACM events!)
JFLA, a good-quality French functional-programming symposium that publishes proceedings as arXiv overlays.
I would also be happy to give my work to LMCS (high-quality journal) and the <Programming> conference (new hybrid conference/journal model), which are both setup as arXiv overlays.

Since 2017, I refused to give my work to the following Closed Access conferences or journals:
JFP, Closed Access (Cambridge University Press).
Consider giving your work to LMCS instead.
LICS, Closed Access (ACM or IEEE, alternatively).
Consider giving your work to LMCS, POPL, FoSSaCS or FSCD instead.
APLAS, Closed Access (Springer).
Consider giving your work to ICFP or ESOP instead.
PPDP, Closed Access (ACM, with a Gold Open Access option at $700 per article).
Consider giving your work to ESOP or <Programming> instead.
Fair publication models
I estimate that a Fair Open Access model should cost no more to authors and their institutions than 100€ per published articles.
The LiPICS publisher evaluate their per-paper cost at 60€ per article (source). (Fun fact: the German government used to cover these costs for everyone, but scientific publishers sued on the ground of unfair competition.)
arXiv evaluates their long-term archival platform costs at <$7 per article (source).
In contrast, the ACM for example requires Author-Processing Charges (APC) of $700 per article, or $400 when a conference adopts this model in bulk. Other publishers ask for even more, for example Cambridge University Press demands $3070 to make a JFP article Open Access. (Both ACM and CUP have a non-profit status; for-profit editors are not the only ones to blame, even though the predatory practices of Elsevier andSpringer cost even more to taxpayers.) In practice, no one is willing to pay those costs, so this hybrid model is de-facto Closed Access.
I support initiatves to encourage the industries who benefit from our research work to participate in the publication costs. ETAPS uses conference registration fees to pay for the corresponding proceedings, which spread costs among academia and industry. SIGPLAN pays the PACMPL APCs with its budget, also coming from sponsoring and conference registrations.
(Note: irrespectively of publication practices, we could do more effort to decrease conference registration prices. Registration at ETAPS 2018 in Greece (full event, including workshops), where Springer publication costs were spread among participants, was €440 for authors. Early, ACM-member registration at POPL 2019 in Portugal (full event, including workshops), were conference registration does not cover ACM publishing costs, was $1075.)
On the other hand, I do not support initiatives that completely hide the cost of publication from working researchers -- such as paying APCs globally at a per-institution or national level -- unless they fund actors that only use Fair Open Access practices, such as the arXiv membership programme. In my experience, many researchers will remain unwilling to make any personal effort towards Open Access practices, or even to avoid cost increases of Closed Access solutions, unless they very directly perceive the cost of their choices. (So far, taxpayers have supported Closed Access publishing practices through scientific libraries and institutions, and most researchers would conveniently forget about those hidden costs when making submission/reviewing decisions.)